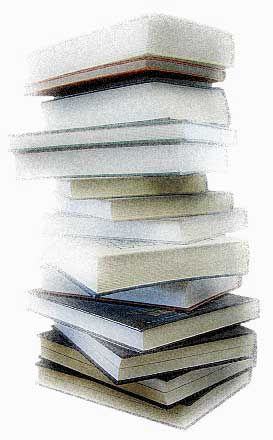 Although the goal of this challenge is to get people reading more books by and about persons of color for life, it's nice to be able to post a summary of your reading to
celebrate that you met your challenge goal
. And since we've already had at least one person meet their reading goal, I thought I'd put up a Linky for your challenge wrap-up posts (if you feel like writing a wrap-up post). You're also welcome to continue reading and posting your reviews of POC books here, even after you meet your goal (or even extend your participation by taking on a higher participation level).
Your wrap-up post serves as a way to link your completed list of books read for this reading challenge. When you have completed your reading list, create a blog post and link that post below. Here are some suggestions of things we'd love to see you consider in your post (you don't have to answer these, they are just suggestions):
What were your favorite (and least favorite) books read for the challenge?
Favorite author(s) from the challenge?
Has the challenge helped to change your reading habits? Will you continue to read books by and about persons of color?
Are there genres, authors, or specific books that you still want to read or that you plan to read in the future?
What did you learn through this challenge?
Your wrap-up post also counts as your entry for the 2010 grand prize gift card! What we've decided to do about the Grand prize of a $25 giftcard for four winners is give them out based on your wrap-up post. We are going to count up each review and that would be one entry and then use Random.org to pick a winner. So be sure to leave a wrap-up post!

You have until
January 14th 11:59 PM CT to link-up your wrap-up post and be eligible for the grand prize!
Wrap-Up/Completed List Post
(Collection closed)